Our apps are available as Android and iOS.
---
Dreams Revealed App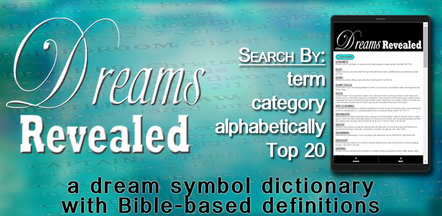 Dreaming is a time when God has our undivided attention, and He can speak to us, without us talking back or busying ourselves with something else that drowns out His voice. As part of the Dreams Revealed series, the dictionary app of dream symbols is a powerful resource for learning dream language. The dream dictionary has thousands of symbol meanings and will be updated regularly with more. Each dream symbol is carefully researched. Most symbols have Bible scripture references for more information or context. With this app you can:
Browse the dreams alphabetically or search by specific term.
Browse the dictionary by dream symbol categories: People, Places, Animals, Colors, Numbers, and General.
See the Top 20 dreams that most people have and learn what they mean.
---
Words of Encouragement App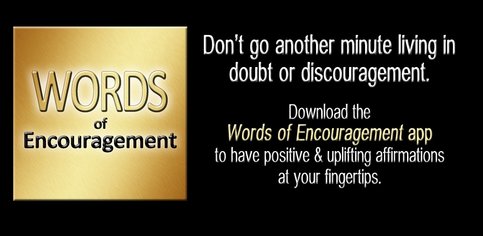 Don't go another minute living in doubt or discouragement. Download the Words of Encouragement app to have positive and uplifting affirmations at your fingertips. The app contains hundreds of snippets, some of which are verses from the Bible, and others are thoughts and inspirations that have gotten the author through her own personal hard times. Each snippet has been prayed over so that it might be an answer in your moment of need.